---
1. Request a Free Lookup from a Category.
Birth Lookups
Census Lookups
Death Lookups
Family Trees
Land Record Lookups
Marriage Records
Military Records
State Record Lookups
Passenger & Immigration Lookups
3. Fill out the request form.
4. Only One (1) LOOKUP REQUEST per day. (If you have 2 or 3 email accounts, please DO NOT use them all. Give others a chance to have their requests answered.)
5. Lookup requests are answered in the order they are received. The lookup results will be emailed to you.
6. If you do not receive a reply within one week, please be patient. Don't forget to check your SPAM folder.
7. Please keep in mind that this free lookup service is a means of pointing you in a direction to finding more information about your ancestors.  I do not research family lines since I do not have the time to do so.
8. Try Posting Your "Hard to Find Surnames" HERE.
---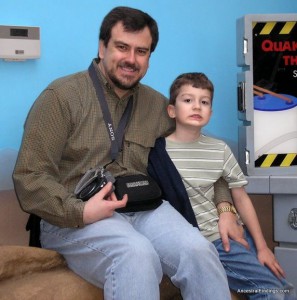 I'm hopeful the free lookups will help you cross-reference information you already have and to learn more about the people in your family who you thought were forever lost to you.
The free lookups are offered to you because not everyone can spend thousands of dollars on their genealogy research. Contributions by you entirely support Ancestral Findings, and they are greatly appreciated but not required.​ You can do so by Clicking Here. Thank you so much!
More than 25 years ago, I began this quest into genealogical research. Recently diagnosed with Crohn's disease and a blood disorder, I found myself home for months at a time, and I used that time to study genealogy records and discover the meaning behind my Moneymaker surname.
I collected books, conducted research in libraries, and used genealogy CD-ROMs to further my desire to learn more about my family. After collecting hundreds of books and thousands of documents relating to this genealogical adventure, I wanted to share this information with others.
I first used America Online to reach out to other family members and share the current information I had gathered. Within the first week, I had hundreds of inquiries about family history from family members and people reaching out for information.
On December 15, 1995, I created Ancestral Findings. I received more than 1,000 free lookup requests for the first few months, and I now receive thousands a month from people like you looking for more information about their genealogy.