Frances Folsom was the 22nd US First Lady, as well as the 24th, due to her husband, Grover Cleveland, being the only US president to serve two non-consecutive terms as President. Since Frances Folsom Cleveland has already been highlighted in a previous article in this series, we will move on to the 25th First Lady, Ida Saxton McKinley.
Born June 8, 1847, in Canton, Ohio, Ida Saxton was the eldest daughter of James Saxton and Katherine DeWalt. Her father, James, was a prominent and successful banker in Canton. Her grandfather, John Saxton, founded The Repository, which was Canton's first, and now it's only town newspaper.
She was highly educated, attending Brook Hall Seminary, a prestigious finishing school in Media, Pennsylvania. Because of her privileged upbringing, Ida was considered by those who knew her to be refined, charming, and a good friend. She was also considered highly attractive. These qualities, along with her good family background, made her an ideal society wife.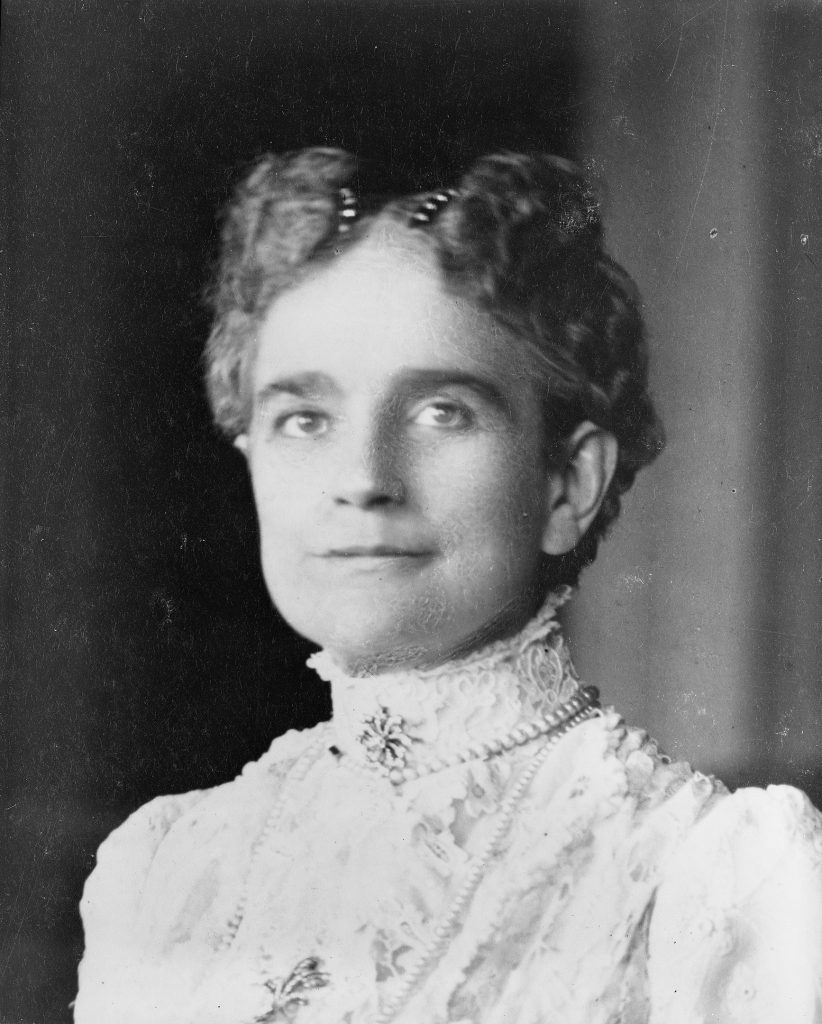 She met her future husband, William McKinley, at a picnic in 1867, but they did not begin courting until two years later because Ida first had to complete a common 19th-century rite of passage for high society women—she went on a "grand tour" of Europe.
When Ida returned from Europe, she and William courted for three years, marrying on January 25, 1871, at the Presbyterian Church in Canton, Ohio. After the wedding, they attended a reception at the home of Ida's parents, then went on a honeymoon tour of the US east coast.
Though she had a promising start, Ida went through some extremely tragic events that happened rather close together after her marriage, and these events left her mentally as well as physically disabled for the rest of her life. It started when her second child… one of only two children she would ever have, both daughters… died when she was only four months old. Ida's mother had died only two weeks before the birth of this second daughter, who was also named Ida, so Ida Sr. was already feeling emotionally frazzled at the birth. The birth was subsequently a difficult one. When baby Ida died at only four months old, Ida Sr. felt like she was being punished by God. She became extremely overprotective of her one remaining child, her oldest daughter, Katherine (called Katie).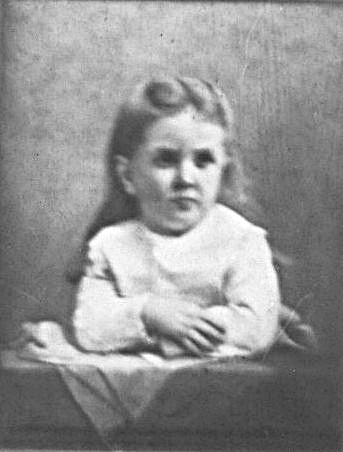 In the immediate aftermath of young Ida's death, Ida Sr. asked a lot of Katie and William, demanding that they both shower her with love and affection. The stress of losing the baby also took its toll on Ida's physical health, and she developed phlebitis and epilepsy. William and Katie were very aware of Ida's delicate physical and mental state and went out of their ways to indulge her. Ida would spend hours each day in a dark room, holding Katie on her lap while she wept. Katie seems to have been very patient with her mother, though she was only a toddler.
One day, William's brother Abner came by to visit and found Katie swinging on a gate to their garden. He asked his niece if she wanted to come on a walk with him. Katie replied that she was not to go out of the yard, because if she did, God would punish her mother some more. Katie was well-versed in the idiosyncrasies of her mother after the loss of her younger sister.
Ida's biggest fear became the loss of Katie. Unfortunately, this is exactly what happened. When Katie was three-and-a-half years old, she contracted typhoid fever and died. Ida was beside herself with grief, and never fully recovered from the loss. William treated Ida with kid gloves, using extreme gentleness and patience, for the rest of his life.
Whenever Ida would have an epileptic seizure, William would discreetly cover her face with a handkerchief or napkin to conceal her contorted features from others. After the seizure passed, he would remove it and go on about his business as if nothing had happened. Ida kept a photograph of Katie on her bedroom wall for the rest of her life.
Once he became President, William went out of his way to accommodate Ida's condition. He even broke with tradition by having her sit next to him at state dinners, rather than across the table as previous First Ladies had done. This was so he could assist her if she required it.
She also remained seated at receiving lines, where everyone else participating was expected to stand. William allowed many of the traditional duties of First Lady to be assumed by the Vice-President's wife. William's love, attention, and obvious devotion to Ida became the talk of Washington, D.C. One senator was quoted as saying the president had made it difficult for the other husbands in the nation's capital by setting the standard of husbandly devotion so high.
Ida usually traveled with William, though their tour of the US northwest had to be cut short when she became ill in San Francisco. She was with him in Buffalo, New York in 1901 when he was assassinated, but was not present at the actual shooting. While she held up pretty well considering during the circumstances in the immediate aftermath of William's assassination, but she fell apart before the funeral and was unable to go. Instead, she lost much of her will to live after losing her mother, her daughters, and her husband. She left Washington, D.C., and went back to her home in Canton, where she could surround herself with her memories. Her younger sister cared for her.
Ida visited William's grave each day for six years, before joining him herself in death. Three years after Ida died, the McKinley Memorial Mausoleum was completed in Canton, and William, Ida, and their two daughters were moved from the West Lawn Cemetery and placed all together, next to each other, in the new Mausoleum. Her childhood home, which she also lived in with William for a time, was saved and turned into part of the First Ladies National Historic Sites.