If you are interested in expanding your genealogical knowledge and learning more about how to build your family tree, you should really be reading genealogical magazines. Genealogy magazines have all different kinds of themes within genealogy. Within their pages, you will find stories of real ancestors and their lives, how people discovered them using various techniques, how to break down those brick walls, how to use DNA to enhance your genealogy, what the best genealogical scholars are researching, what lineage societies to join (and why and how), and more. By reading a nice selection of these magazines, you will be becoming a better genealogist yourself, while learning so much, and being entertained and having fun along the way.
Here are the top genealogy magazines you should be reading to enhance your family sleuthing craft.
This is one of the best known genealogical magazines out there. It is definitely written for more casual genealogy audiences because it is not about scholarship so much as stories and practical how-to's. You will find articles in it on things like family reunions and how to plan them, putting together genealogy scrapbooks, taking family history research trips (and making those trips fun for kids), and what makes all the different ethnic heritages special. It is for beginning and intermediate genealogists, but even experienced ones will find Family Tree Magazine a fun one to read.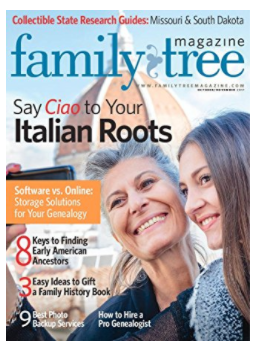 This magazine used to be known as Family Chronicle, but the name was changed to Your Genealogy Today in 2015. You'll receive it every other month, and it includes articles on a wide variety of genealogical topics, such as genealogy tourism, DNA research, and advice on locating your ancestors given by professional genealogists. This magazine is suitable for all levels of genealogists, from beginners to veterans of the ancestor hunt.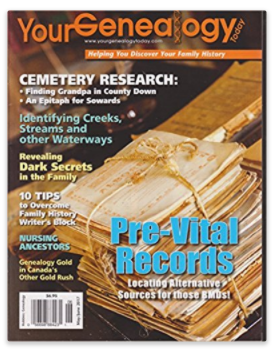 This is a British magazine tie-in to the TV show of the same name. It is available for American researchers, as well, and has become particularly popular since the show made its American debut with American celebrities researching their ancestors. You will get tips from the experts, in-depth articles on different methods of doing genealogical research, stories from readers about their own genealogical adventures and discoveries, and updates about the public release of new record collections. You can get the magazine via international delivery or with digital download on iTunes, Kindle, or Google Play.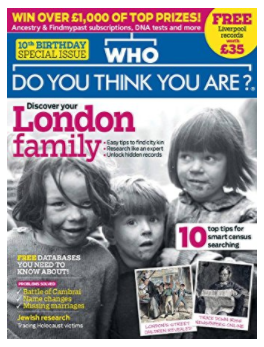 This is also a British magazine that is finding a home with American audiences. It gives good advice on genealogical research methods, different types of records, where to find certain records and how to best utilize them in your research to find ancestors and news about new digital genealogy tools and what they can do for you.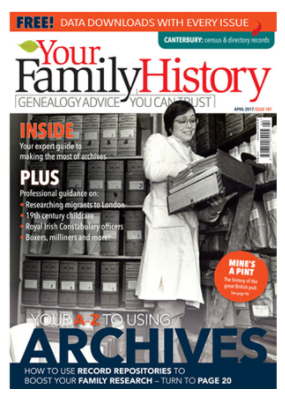 This magazine, as its name states, puts its focus on helping you with your online genealogical research. The world of online genealogy is an ever growing and expanding one, and there are a plethora of tools, databases, websites, and resources you can use to build your family tree. This magazine helps you keep track of it all, so you know what you should be using, where you should be looking, and how to utilize all the information you find to pinpoint an ancestor. This magazine talks about things like social networking strategies since social media is such a big part of genealogy research today, as well as how to approach genetic relatives you discover online through genealogy or DNA websites (along with how to make them feel comfortable sharing family history information with you). Published every other month, you will find a wealth of information for doing online genealogy here.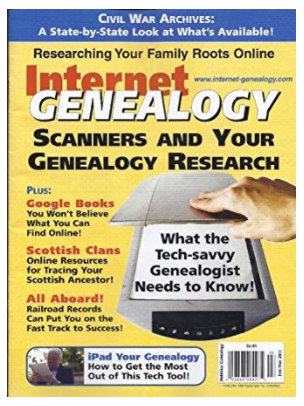 The official magazine of the New England Historic and Genealogical Society (NEHGS), this magazine comes out quarterly for members of the organization. If you have any New England ancestry, and so many Americans with deep roots in this country do, being a member of NEHGS is almost a must, thanks to their online research databases containing information not found anywhere else outside of New England town or city halls and courthouses. Getting the magazine is a bonus, especially if you are fascinated by early colonial New England history. You will get plenty of articles with local flavor and color, talking about the New Englanders of old, and you'll learn new things about the lives of your ancestors from these stories. You will also learn about important events in New England history, as well as get access to expert advice, DNA research information and notices of how you can join ongoing DNA projects, and get to read reviews of newly published genealogy books (and be informed of upcoming books or books in progress by other NEHGS members).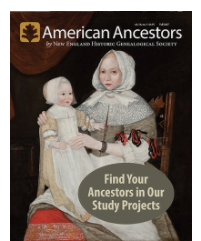 If you are a serious genealogist, then you are probably a member of the National Genealogical Society. If not, get yourself a membership today to secure your genealogical credentials and reputation among the true scholars in the field. This magazine is a benefit for members, and it comes out quarterly. In it, you will find true genealogical research articles of high scholarship standards. The articles are usually about how a certain person or family was researched, but it gives you a world of valuable information, even if the ones being researched are not in your family. You will learn how true scholars at the very top of the genealogical field do their research, and this will give you ideas and information on how to improve your own research, thus finding more ancestors. You will also learn how to properly cite your sources in your own genealogical work, whether it is for your family or for publication, simply by looking at how the authors in each issue cite their own. With reviews of newly published genealogy books, this is the magazine you want to read if you aim to be a true genealogical pro.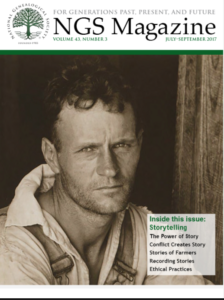 ---